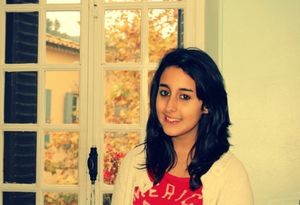 Hi my name is India, I'm 13 years old and on the 22nd of April I will be 14, I am English and I have lived in France since the age of 6, and I now speak both French and English with no problem.
My hobbies are singing and I used to go horse riding but I stopped.
My best friend is Amandine, she is in my class. I like chocolate and ice cream and I love watching movies and tv shows.
On week ends I go to Narbonne, the nearest town, I go and see my friends and I have sleepovers and parties. Bye !